– Jamb Admission Letter-
Have you been offered admission or do you know someone who has been offered admission into any tertiary institution in Nigeria? Do you want to know how to ‌print out JAMB admission letter? If yes, this information is for you!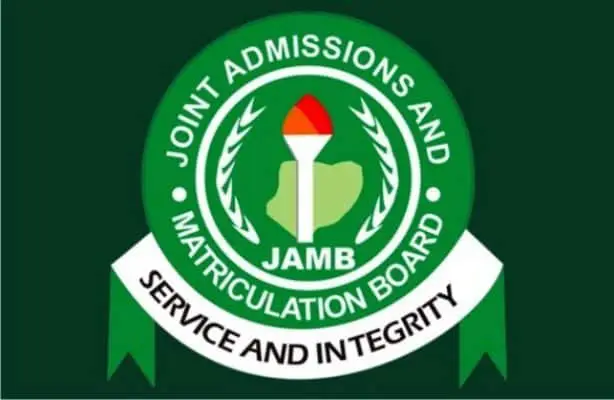 The Joint Admission and Matriculation Board (JAMB) has opened the portal for both Unified Tertiary Matriculation Examination and Direct Entry candidates to access and Print Admission letters online.
Before you go on to how you can print the JAMB Admission letter online for the 2022 academic session, let's know what the JAMB admission letter is all about and how important it is.
JAMB Admission Letter
The JAMB admission letter is a legal document that validates that you have met the prerequisites and have been offered provisional admission into any Nigerian tertiary institution to pursue any degree program of your choosing.
However, this document guarantees your acceptance into the institution of your choosing, and without it, you will be unable to genuinely verify your status as a fresher, as you so desire.
Also, it is the only educational board/admissions organization with the authority to provide this document is JAMB. This document verifies that you have been offered admission and are a legitimate student at the university.
The letter will contain information such as the institution to which you've been accepted (university/polytechnic/college, etc. ), the faculty/department/degree you'll be pursuing, and the period of your studies.
Why do you need the JAMB Admission Letter?
I'm sure you must be eager to know why you need a JAMB Admission Letter. The JAMB admission letter is very important because you will need it for verification of your admission to your precise school.
However, You will need it to complete your admission registration procedure/clearance. Also, if you want to apply for a scholarship within and outside Nigeria, you will need your JAMB Admission letter and when you need your National Youth Service Program [NYSC] to be approved.
Lastly, when you intend to further your education abroad. Some low-class jobs need your JAMB admission letter before they could give you a job.
we advise you to print your JAMB Admission letter since we have given you the reason and the importance of having this document printed.
How to Get Jamb Admission Letter
1. You must first log on to the JAMB website. You can "Create an Account" using the same link provided above if you don't already have one.
2. After logging in, go to the e-facility on the home page menu.
3. Enter your JAMB registration number and choose the examination year.
4. To find out your admission status, click "Check Admission Status."
5. If you've been accepted, go to the procedures below. If not admitted, you will need to check back later because JAMB normally changes admission status on a regular basis.
The next step, after confirming your admission status, is to print your admission letter, which can be done in the following steps:
How to Print Jamb Admission Letter
1. Go to https://portal.jamb.gov.ng/efacility/ to access the JAMB Admission Letter Printing Portal.
2. Use your 'Email Address' and 'Password' to log in.
3. Select "Admission Letter" from the drop-down menu. 
4. A Transaction ID will generate for this service after you pick it.
5. This information will display on the confirmation page.
6. Look over the information on the Confirmation Page.
7. If you want to pay with your card right away, click the Continue option.
8. Also, Following payment, you will require giving the following information: Year of Exam and JAMB Registration Number.
9. You can now print your Admission letter as seen on your screen after inputting the information accurately.
How to Print School Admission Letter
1. Go to the official website of your school.
2. Navigate and click on the Admission Checker Portal or the Menu.
3. Stick to the screen's guidelines.
4. Using Your JAMB Registration Number is a good way to start.
5. Finally, determine your admission status.
6. after accepting, also, go ahead and print your acceptance letter or go to the next cyber café to do so.
How Much is JAMB Admission Letter for 2022/2033?
According to the matriculation board JAMB, the price to purchase your admission letter cost One Thousand Naira Only. After printing it, get ready to process your jamb regularization later.
Although, it is advisable to carry more than that amount of money when going to print the admission letter. However, This is because some cyber cafes will charge you more than that, due to remit and work charges.
Frequently Asked Questions [FAQs]
1. How to apply for JAMB registration 2022?
You can register JAMB by visiting their website or go to any JAMB authorized center near you.
2. When will JAMB Registration end?
JAMB Registration date will end 31st March 2022.
3. How do I pass the 2022 JAMB UTME exam?
You can pass the 2022 JAMB UTME exam by reading and solving past questions. And also reading recommended textbooks by JAMB.
4. When will the 2022 JAMB Registration start?
The 2022 JAMB Registration is ongoing and will end on the 31st of March 2022.
5. How can I check my JAMB result?
You can follow the link and the instructions above.
Let us know how this article was helpful to you in the comment section below. Feel free to share this information with friends, family, and on social media.